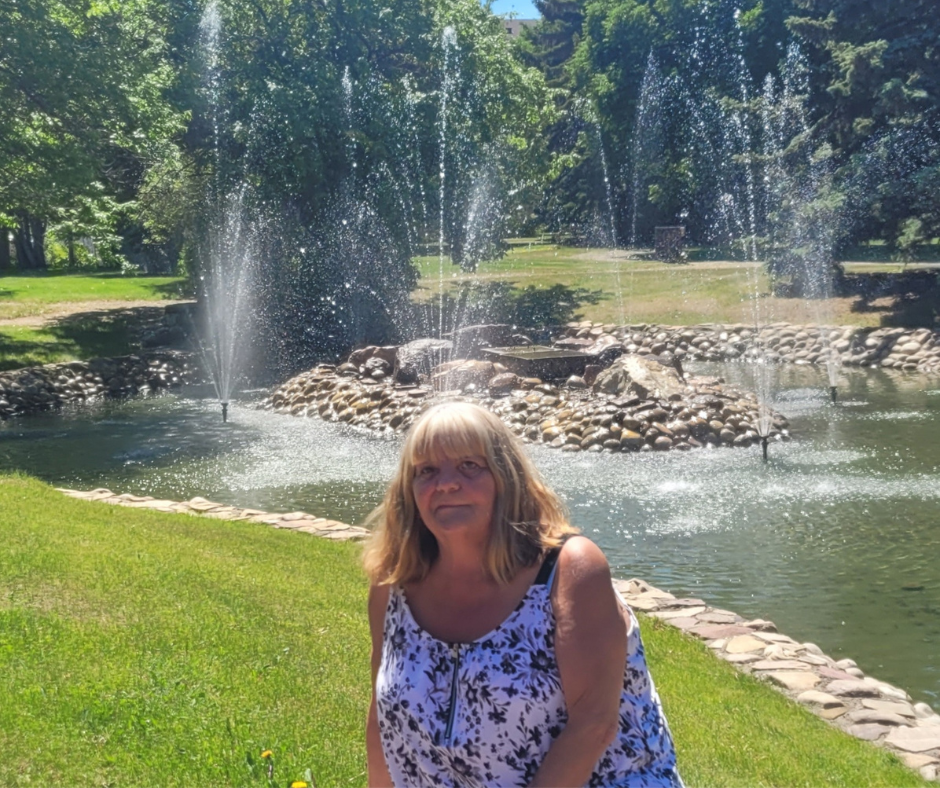 When Joanne was diagnosed with basal cell adenocarcinoma in the parotid gland, her life was suddenly turned upside down. After undergoing multiple surgeries, her recommended course of treatment was radiation over six weeks at the Cross Cancer Institute in Edmonton. Being from Grande Prairie, Joanne began searching for a place to stay during treatment. That's when she heard of Sorrentino's Compassion House.
While she didn't know what to expect when she arrived at the House, Joanne was blown away by everything it had to offer. The communal kitchen area, laundry room, and overall coziness and cleanliness of the House made it feel like a second home.
Joanne found the shuttle van service was especially helpful, taking her to every appointment. "The van was fabulous, and they had great people driving it too."
Staff would also take her grocery shopping, ensuring that all of her needs were met during her stay.
Joanne quickly bonded with some of the other guests at the House. "One of the ladies had started a puzzle up in the craft room, and I went up one day to help and it was gone. The next day, I asked her if she was still doing the puzzle and she said, 'It's too lonely up there.'" When a staff member overheard this, they suggested the ladies bring the puzzle downstairs so that they could complete it together.
"We started doing puzzles in the common areas, and some of the evening staff helped us. It was fantastic. You got to see everyone who walked by, and they would stop and chat."
The close connections that were formed helped make some of the heaviest days feel lighter. "If you've had a rough day, people are there to listen to you. The staff are there to listen. It's like a family away from home."
When her treatments were coming to an end and it was almost time to head home to Grande Prairie, Joanne received a special surprise that would make all the difference. Sayler, our House and Guest Services Manager, asked to meet with Joanne privately to share some good news.
"A couple days before I left Sorrentino's Compassion House, Sayler pulled me into the office and told me that my stay was paid for." This was made possible through the Compassion Fund, designed to eliminate some of the financial barriers for the women we serve, including the cost of their stay at the House.
Joanne was stunned and couldn't believe the immense relief this gift provided. "I said to her: 'You have no idea what this does for me.' Six weeks is a long time to stay. To have my bill covered was unbelievable."
Since returning home, Joanne has still kept in touch with the women she bonded with during her stay, grateful for the healing support they gave each other.
"If you don't have cancer, you don't know what it's like. You don't know what someone else is really going through other than what they tell you," Joanne said. "But having someone there that can listen, and hearing everybody's different stories, it's amazing. And you make lifelong friends."
Joanne's story is featured in our 2021-22 Annual Report. Read the full report here.
---