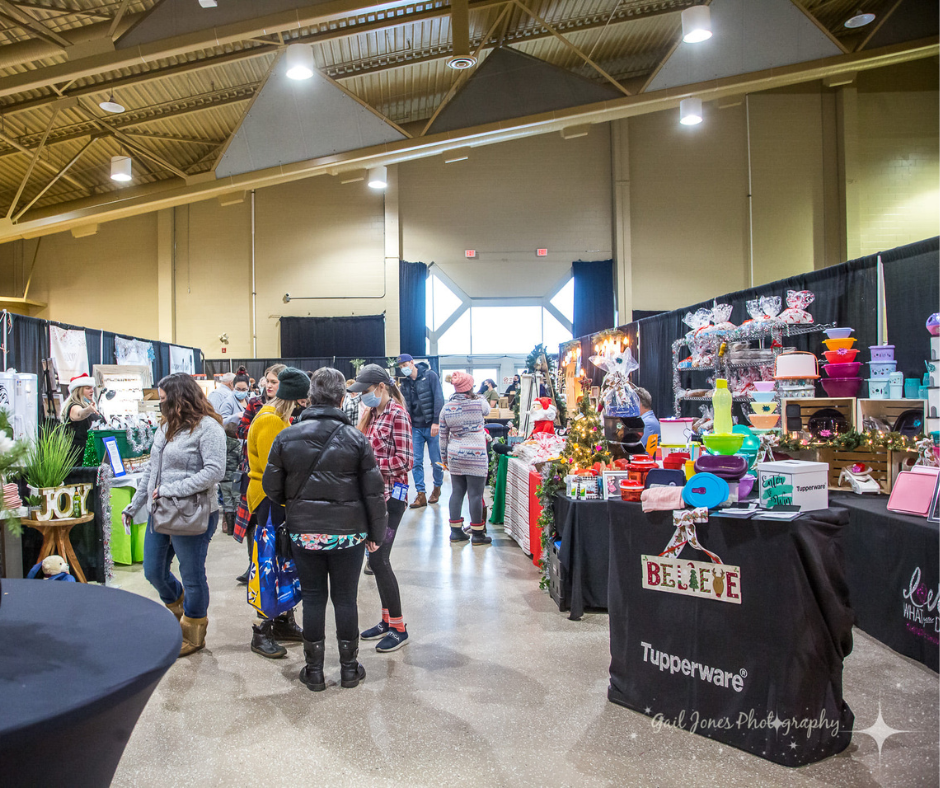 Grande Prairie Tinseltown Winter Market in support of Compassion House Foundation took place in November, just in time for the holiday season.
The event organizer, Erin Weeks, has a personal connection to Sorrentino's Compassion House, which is why she chose to support our organization for her second annual market.
"In January of 2018, my mom was diagnosed with breast cancer and stayed at Sorrentino's Compassion House in July during her radiation treatments," said Erin. "The following year, my auntie was diagnosed as well as several of my closest friends' moms, all who stayed at the House as well."
"When I went down to visit my mom during her treatments, I was in awe at the care the women received, along with the beauty of the Home. It truly is a home away from home, and I knew I needed to get involved on a much larger scale."
Many of the women who volunteered at the market over the weekend were also former guests of Sorrentino's Compassion House. With 80 vendors and over 3000 attendees, the market was an incredible success, raising over $24,000 for our organization.
Tinseltown's story is featured in our 2021-22 Annual Report. Read the full report here.