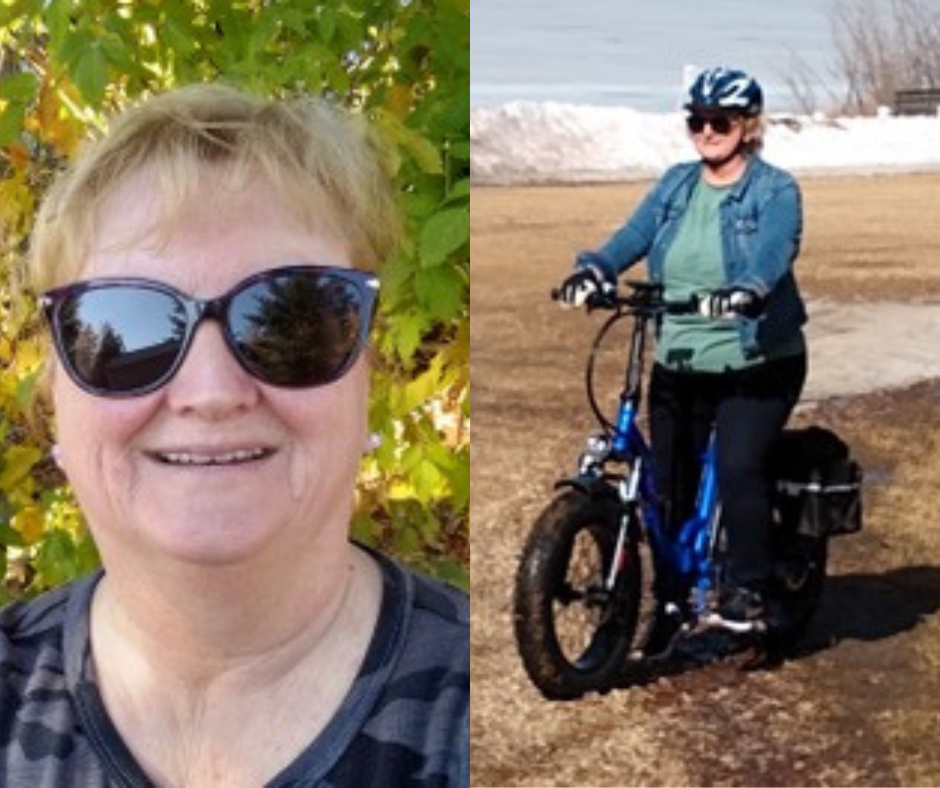 Sharon first heard of Sorrentino's Compassion House and how it supported women battling cancer through Carmelo Rago at the original Sorrentino's restaurant, back when she lived in Edmonton.
Years later, now living in Barrhead, Sharon faced her own terrible diagnosis: she had breast cancer.
Since her husband was no longer able to drive, she raised the concern to her doctor about travelling back and forth to Edmonton for treatments. The doctor suggested looking into Sorrentino's Compassion House.
While Sharon had heard of the House before, she didn't know many details or if she would qualify to stay there. "From the very first time I reached out, everyone was so helpful and compassionate," she said.
"When they say Compassion House, they really mean it. I don't know what I would do without them."
Sharon arrived December 19th, 2021 and was scheduled to have a lumpectomy the very next day. "It was right around Christmas, so talk about a stressful time to be going through breast cancer."
Despite a short three-day stay, Sharon said she was able to feel some of the holiday spirit. "It's the holidays, you're going through all of this and you're scared to death, but the House was all decorated and was right into the Christmas mood."
She would later return for two more stays, once for a mastectomy and another for further testing at the Cross Cancer Institute.
Since she didn't have any family close by to take her to appointments, the House van was an added bonus and staff always ensured she was looked after. "It was really just like home. Even better!"
Sharon said one of the things that stood out to her most during her stay at the House was how everyone had a personal connection to cancer and could understand the journey she was on. "All of the guests and staff I met were all touched by cancer. They all had an understanding of what women were going through, and that's not something you can really explain unless you've gone through it."
"It's the fear, the anxiety, the helplessness. 'What do I do next? Where do I stay? What do I do?' There's a million questions and at Sorrentino's Compassion House, they understood. They took care of everything, and all of those questions were eliminated."
Sharon felt supported by staff and other guests during a time she needed it most. "The women there were there to comfort each other and would do what they could for each other. It was like a big sisterhood. If you didn't feel like talking, you got your space and time alone. But if you wanted to talk, someone was always there to help you; staff, guests, everybody."
"At a time when you're at your most vulnerable and scared, Sorrentino's Compassion House gives people a chance to take care of themselves and it's not going to financially strap them. Every dollar is worth what you give because of the compassion that is there and the wellbeing of people."
"Cancer is eventually going to touch somebody you know," said Sharon. "My heart breaks for women who have to travel for their cancer treatment and are not aware of Sorrentino's Compassion House and the comfort it provides. Because that is the place to stay."
Sharon's story is featured in our 2021-22 Annual Report. Read the full report here.
---