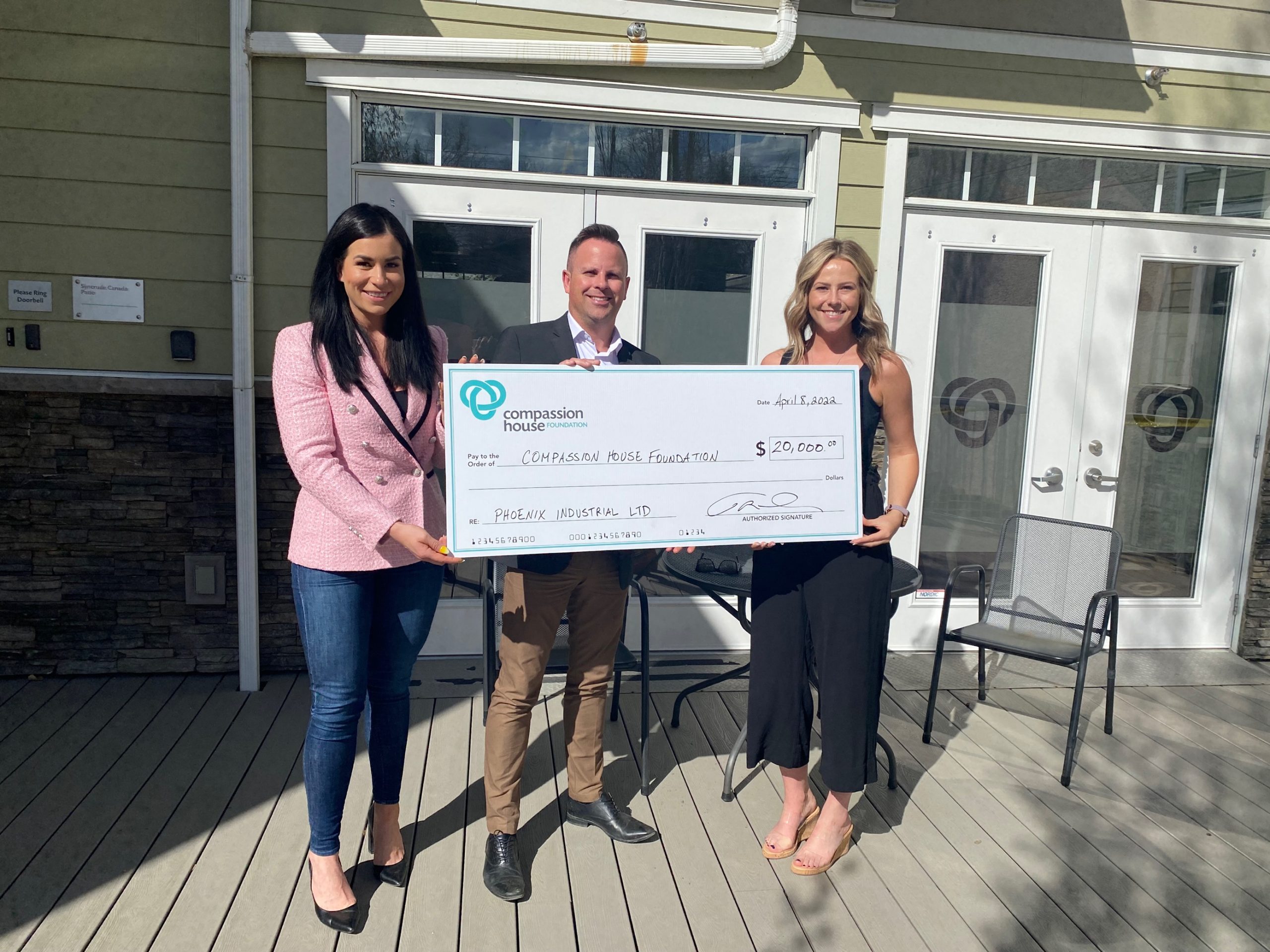 Phoenix Group of Companies is an industrial contractor operating in Western Canada since 1995, with offices and facilities located in Nisku, Whitecourt, Fort McMurray, and Kitimat. When they learned about Compassion House Foundation and the services we provide for women across Western Canada battling cancer, they wanted to give their support where it was needed most.
The cancer journey can be devastating, including financially. Throughout another year of the COVID-19 pandemic, financial assistance has become more necessary than ever for some of the women we serve.
That's why Phoenix Industrial decided to donate $20,000 directly to the Compassion Fund, which provides financial support for women staying at Sorrentino's Compassion House to help eliminate barriers to cancer treatment, such as travel, food, and accommodations.
"It's a fund that is so important," said Paul Walsh, Vice President of Business Development at Phoenix Industrial. "These women are going through enough stress as it is without the financial aspect."
"We want to help them while they're going through the worst time of their lives and provide some reassurance, or lessen the blow wherever possible. When it comes to intense stress on families, it's humbling to know that we're going to be helping them out."
Thank you to Phoenix for this generous contribution to the Compassion Fund, which will ease the financial burden for many guests of Sorrentino's Compassion House during cancer treatment.
Phoenix' Industrials story is featured in our 2021-22 Annual Report. Read the full report here.