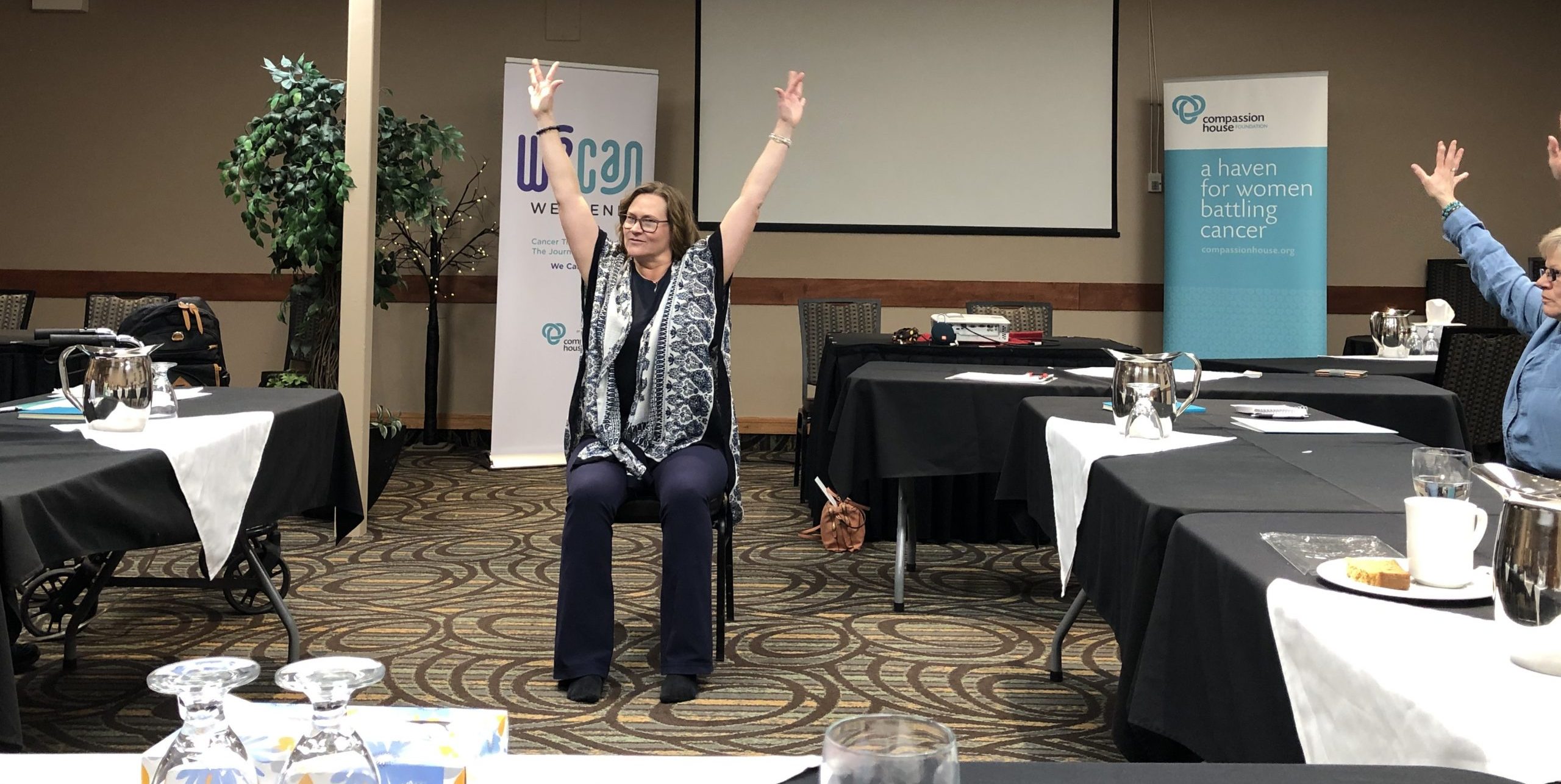 March 2, 2020
Thanks to the generous sponsorship of Syncrude Canada Inc., past house guests and others affected by cancer attended a full day workshop focused on topics related to life after treatment.
"A New You" We Can workshop kicked off with a Mix & Mingle at the Neighbourhood Inn in Bonnyville on the evening of Friday, February 28.
The all-day sessions on Saturday included:
A presentation on nutrition by an AHS registered dietitian;
Breathing and stretching techniques from a certified yoga instructor; and
An insightful keynote presentation on coping with anxiety from RN and Mental Health therapist, Pat Jurgens.
Workshop attendees also enjoyed creating their own beaded bracelets as a take-away.
Thank you to everyone who attended!