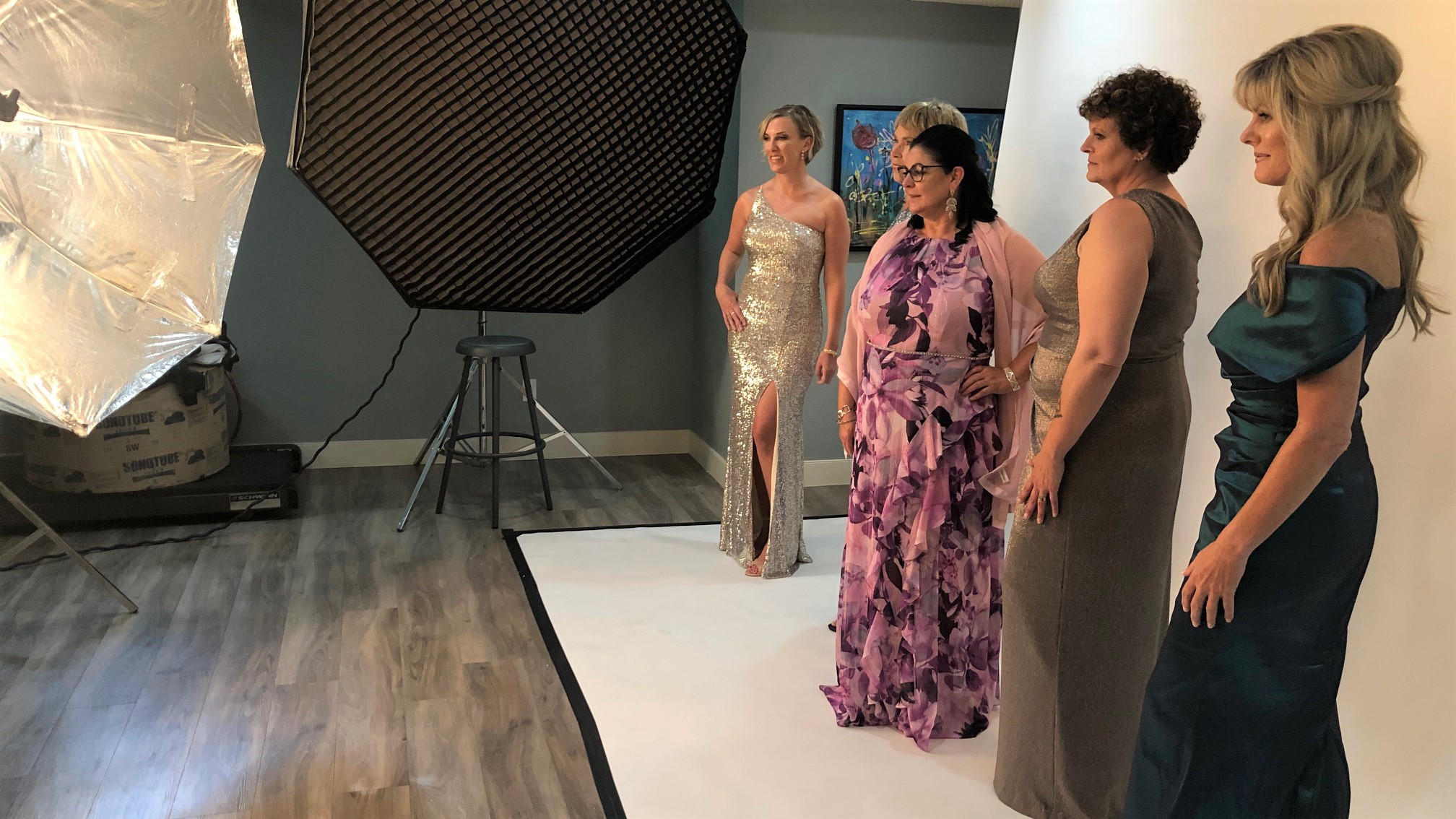 Over the last 24 years, Syncrude presents Fashion with Compassion has earned a reputation as the go-to fashion event in Alberta, delivering a world-class fashion show while also raising critical funds to support our organization.
Every year, the highlight of the event is the Special Models walk, where previous guests of Sorrentino's Compassion House, along with other fellow survivors, take to the stage to represent courage and survival.
No runway? No problem. This year's Fashion with Compassion At Home will still feature 5 Special Models from communities across Alberta. In August, we pampered them with hair, makeup, and evening wear, before they bravely joined us on-camera to share their stories. It was an emotional and inspiring day… and you'll get to see it all on event night!
This year's Special Models are:
Diane Fellowes – Vermilion, AB
Kathy Crawford – Grande Prairie, AB
Lindsay Weeks – Fort McMurray, AB
Louise Krewusik – Grande Cache, AB
Marina Rosta – Jasper, AB
Thank you to our generous supporters who helped make our Special Models shoot a success!
Want to be part of the magic and meet these inspiring women for yourself? Buy tickets to this year's event!