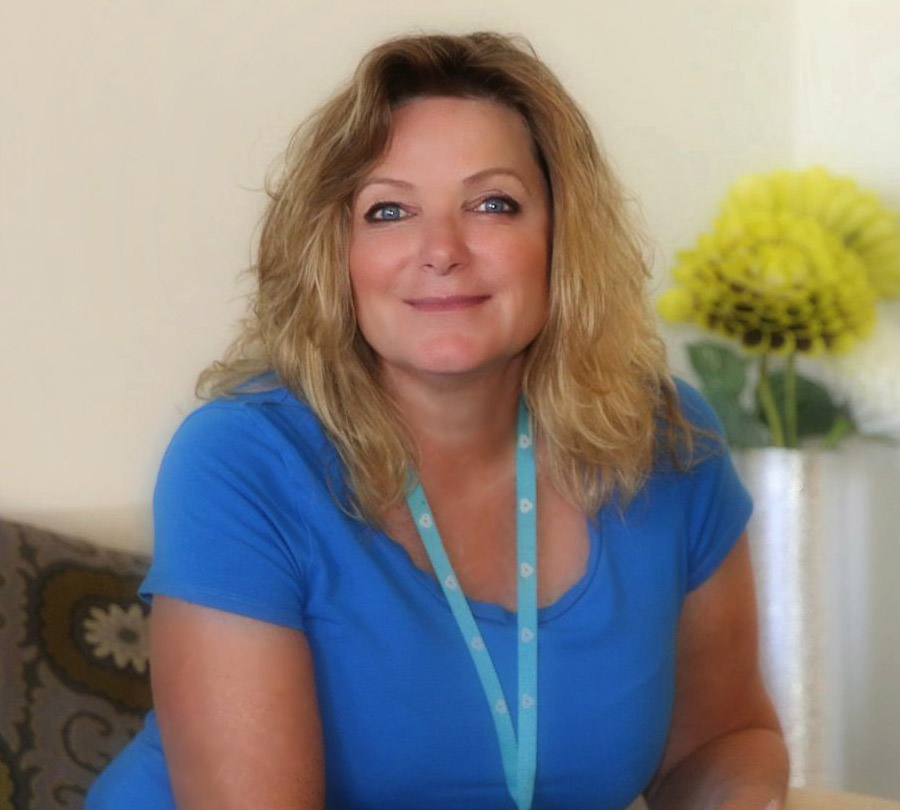 August 12 was a very special day at Compassion House Foundation. Our Guest & House Services Administrator, Sayler Reins celebrated 15 years with us!
Like the women we serve, Sayler's life has been deeply affected by cancer.
In mid-2003, she was diagnosed with breast cancer for the third time in just four years. It had metastasized to her bones and not long after, she was told there were no more treatments available. Time was not on her side.
But then, in early 2004, she was offered the chance to participate in a clinical trial. That opportunity turned into many years of gifts: seeing her children grow, becoming a grandmother to three beautiful grandsons, and her first encounter with Compassion House Foundation later that year.
As a former signer/musician for more than 20 years, Sayler was asked to sing Sail Away, a song she recorded during her last diagnosis, at Syncrude presents Fashion with Compassion. She continued to support the Foundation even after the event by selling CDs featuring Sail Away at Sorrentino's Compassion House and donating the proceeds back to us.
The following year, she was finally feeling well enough to go back to work. She told her daughter, adding on a whim: "Wouldn't it be great to work at a place like Compassion House Foundation? I think they really get it."
Well as fate would have it, her phone rang four hours later, and it was us offering her a job!
On August 9th, 2005, she checked in her first guest, and our 100th guest overall. Since then, 1,710 women have stayed at Sorrentino's Compassion House, and Sayler has directly supported 1,610 of them.
We're so happy Sayler walked into our lives when she did. She's the heart of our home, and the heart of our Foundation.
Please join us in celebrating Sayler and congratulating her on 15 years of hard work, relationships, hope, and one of the greatest gifts in Sayler's eyes… time.