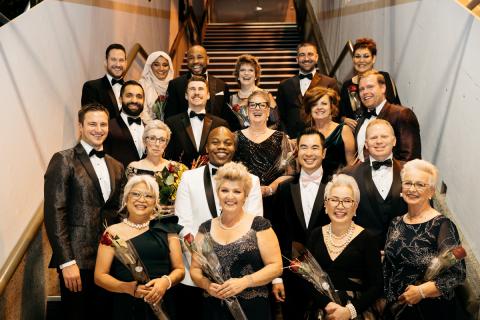 Like all of you, we watched in horror as George Floyd was murdered by police in Minneapolis last week. It was a tragedy that should never have happened and could have easily been prevented.
Over the last week, we have stepped back and allowed space for Black voices to be heard and for the important civil rights movement taking shape right now to grow. We did not post a black screen or quickly throw together a statement. Instead, we took time to listen and learn.
Compassion House Foundation stands in solidarity with the Black Lives Matter movement to resist anti-Black racism and anti-Black violence. But, solidarity is simply not enough. As an organization that serves a diverse community of women and their families, we must be actively anti-racist in all aspects of our work.
June is Indigenous History Month, a time for learning about, appreciating and acknowledging the contributions First Nations, Inuit, and Metis people have made in shaping Canada. We cannot celebrate Indigenous History Month without also acknowledging how systemic racism in Canada has impacted Indigenous peoples – in the criminal justice system, in the education system, in the child welfare system, and in the health care system. We know this has a direct impact on the women and families we serve, especially those from rural and remote communities in northern Alberta, the Yukon, and Northwest Territories.
Compassion House Foundation strives to ensure that Sorrentino's Compassion House is inclusive to all women, regardless of race, ethnicity, cultural background, religion, or sexual orientation. Our programs are created in collaboration with local communities to ensure they are culturally-appropriate and meet the needs of the women we serve.
We commit to upholding our values of Compassion, Community, Respect, Sustainability, Understanding, and Excellence AND to continuing to improve our programs and services to better meet the needs of our diverse communities.