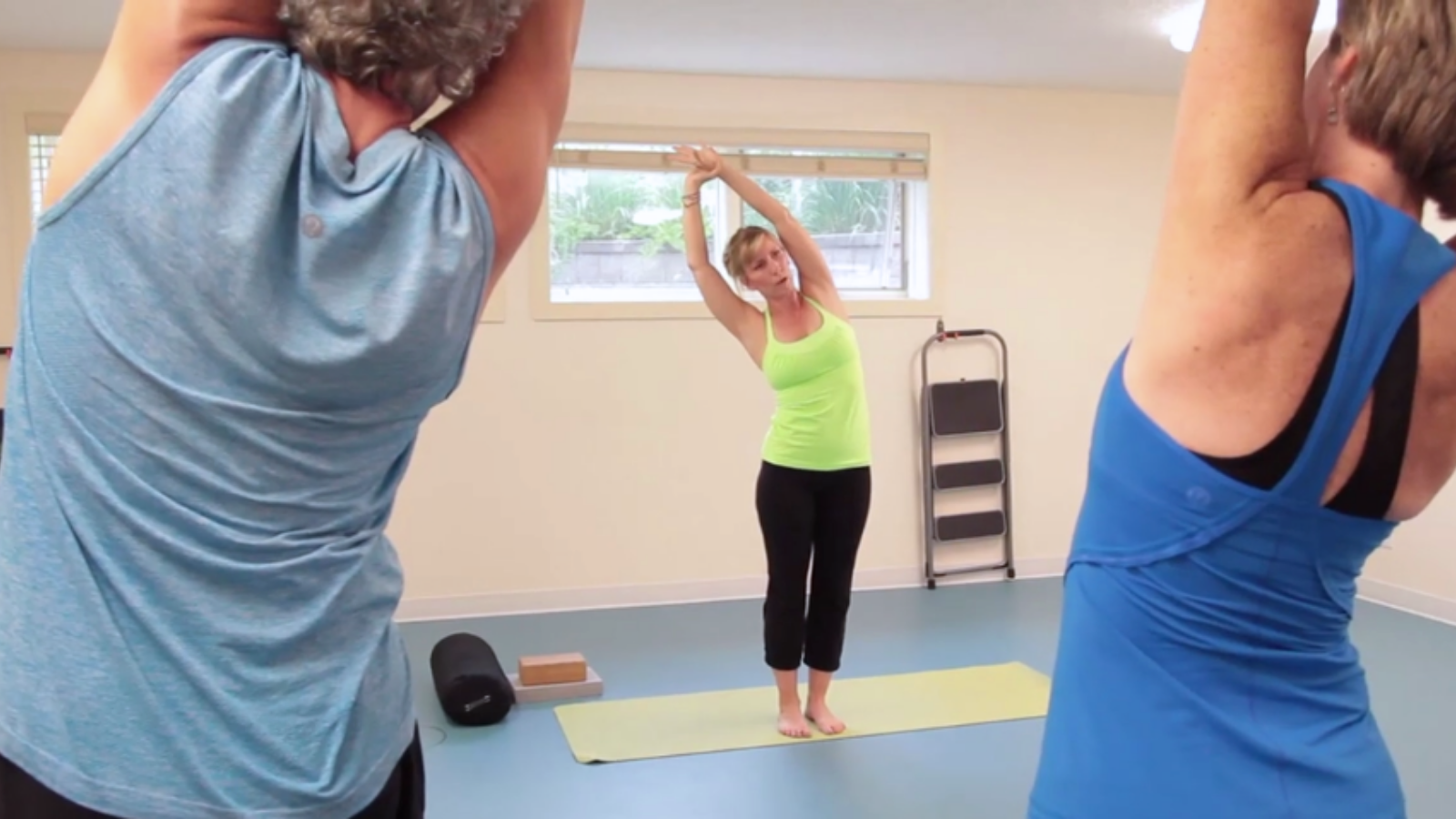 Authors: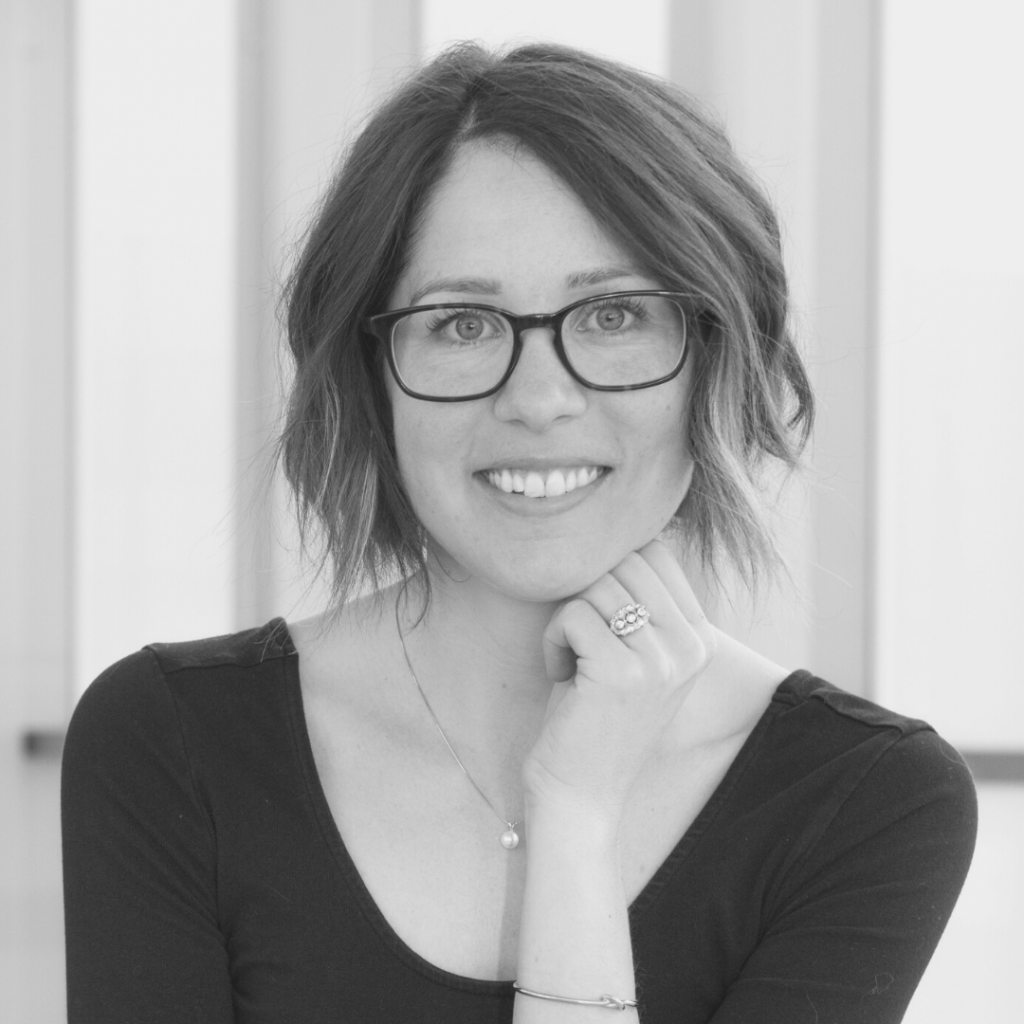 In Western society, yoga is the blending of movement (stretching and strengthening), the breath (inhaling and exhaling), and mindfulness (cultivating an awareness of the thoughts occurring in your mind without judgement).
When you think of the word 'yoga', what comes to mind? Perhaps it's images of gravity defying poses, inconceivable twists and turns of one's body, or someone serenely meditating? If these are your thoughts, it might feel overwhelming to consider starting or maintaining your own yoga practice.
But, yoga is actually a practice that people of all ages and abilities can access—even though mainstream media may tell us otherwise. With over 100 forms of yoga, everyone can find a class and practice that suits their preferences, level, and capabilities. And, we are here to share that yoga can be both safe and beneficial for individuals affected by cancer, whether you are on- or off-treatment [1].
Yoga has been studied as a strategy to lessen many of the symptoms and side effects associated with cancer and its treatments, while enhancing overall well-being.
For example, researchers have found that yoga may help you sleep better, feel more rested and relaxed, and improve your quality of life and physical functioning (e.g., joint range of motion, and flexibility) [1,2,3]. Yoga may also help to reduce feelings of stress, decrease feelings of fatigue, and manage pain [1]. Finally, if you are doing yoga in a group, there is evidence to suggest you will feel more connected and supported [4,5].
The Canadian Cancer Society in Canada and the American Society of Medical Oncology and Society for Integrative Oncology and the National Comprehensive Cancer Network (NCCN) in the United States all include yoga in their resources and recommendations as a way to lessen symptoms and promote well-being for individuals affected by cancer [6-8].
So, are you ready to give yoga a try?
First, it's a good idea to determine if you are ready to move more; if you are not sure, try a self-screen and/or sit down with your family doctor or oncologist to discuss your plans to integrate yoga.
Second, be prepared to practice at home, at least for the time being. Efforts to reduce the spread of the COVID-19 virus have forced us to adapt how and where we practice yoga, spurring an explosion of online offerings. Whether you're new to online fitness classes or not, check out some practical tips we wrote for starting safely and finding what you enjoy.
Third, whether you have practiced yoga before or not, it's a good idea to find a class designed for individuals affected by cancer, to choose instructors with appropriate credentials, and to listen to your body, breath and mind.
Your class: who is it for?
With so many options for yoga, in the community and online, it can be difficult to find the best class for you. We suggest starting with a yoga program that has been designed for individuals affected by cancer. Look for a class that takes into account common side-effects and that has been developed to address your symptoms.
If this is not available, then try out a class that is described as "gentle", "therapeutic", or "for beginners". Make sure the yoga class is modifiable and that you are able to work at own pace.
If you aren't sure where to start, consider registering for one of our online yoga classes, which are evidence-informed and designed for individuals affected by cancer:
Yoga for Young Adults Affected by Cancer is a free, evidence-informed, online, 8-week yoga program for any young adult affected by cancer (i.e., diagnosed with cancer between the ages of 18-39 years) and their support person. Join an email list to ensure you are the first to hear about upcoming sessions.
Yoga Thrive is a low-cost, evidence-informed, online, 12-week yoga program for any adult affected by cancer (18+ years). This program is in the midst of transitioning online. Join an email list to ensure you are the first to hear about upcoming sessions.
Wellspring, a Canada-wide network of community-based centers, offers programs and services (at no charge and without referral) to individuals affected by cancer, and is another great resource. Right now, Wellspring is offering yoga online, if you live near Calgary or Edmonton.
Your instructor: what are their credentials?
There are a variety of different yoga certifications available. You want to ensure your instructor has at least their 200-hour Yoga Teacher Training certification. Be sure to ask how long they have been instructing and in what capacity. Who do they typically teach to? What is their experience with chronic illness?
Although most experienced instructors will be able to successfully tailor a class to you and your needs, if you are new to yoga, it is a good idea to look for an instructor who has also done further training in cancer, exercise, and yoga.
Our Yoga Thrive Teacher Training program is evidence-based and equips instructors with the knowledge they need to safely offer yoga to individuals affected by cancer.
It is a good idea to ask your yoga instructor about their qualifications (before selecting one). And, if you find yourself feeling unsuccessful or overwhelmed during class, take a break and discuss it immediately with your instructor. Finding an instructor that helps you feel successful and who has appropriate credentials is important for both your safety and the benefits you can be expected to receive.
Your body, breath, and mind: how are you feeling during class?
It is important to check-in with yourself throughout class. If you are new to yoga, you may find some of the poses, breathwork, and meditations a little awkward or uncomfortable at first.
Pay close attention to what your body is telling you. Yoga stretches and strengthens your muscles and increases your mobility; it should never increase your pain. Having common props handy, such as blocks, straps, and bolsters can help you shift the intensity of your class. Although these props are readily available in studios, they are used by countless students throughout the day. Be sure to carefully sanitize all of your equipment or consider bringing your own to avoid risks of illness and infection. When practicing at home, use what you have available—rolled up towels can serve as blocks, belts as straps, and pillows as bolsters.
Notice the flow of your breath. It is important to keep the breath flowing in and out during your yoga practice. Some instructors will cue different breathwork activities (e.g. breathe in for a count of three and out for a count of three). If you ever find these practices make you feel uncomfortable or you notice you cannot take a slow breath in and out during a pose, consider easing up a bit or taking a break. Return to your natural breath (no effort) until you feel ready to start again.
Become aware of your thoughts and feelings. Yoga offers an opportunity for us to slow down and observe our thoughts and feelings in a non-judgmental way. You may notice patterns or repetitive thoughts, or you may hear a self-critical voice. During yoga, the goal is not to stop thinking altogether, but rather to lovingly embrace and accept the thoughts as they are. Offer yourself compassion and continue being aware of your thoughts and feelings.
Summary
For individuals affected by cancer, yoga is one way to take care of yourself. We know there are so many opportunities available to start or maintain a yoga practice, which likely feels overwhelming. But when you are ready to give yoga a try, follow the tips above and take a first step towards uniting your body, breath, and mind. Namaste (the light in me sees the light within you).
Looking for more movement resources? Visit our website to stay up-to-date on our current programs and research studies. You can also visit Thrive Health Services, which offers a number of evidence-based resources for individuals affected by cancer, including the Thriver Manual (a free comprehensive guide to make movement and wellness a part of your cancer experience).
---
The Health and Wellness Lab in the Faculty of Kinesiology at the University of Calgary conducts research and develops movement-based programs, including exercise and yoga, to help those living with cancer move from surviving to thriving. Check out our YouTube channel for recorded physical activity videos you can do at home. Follow us on Twitter and Instagram to learn more about our yoga and physical activity programs, or email us.
About the authors:
Dr. Amanda Wurz, PhD, is a Postdoctoral Fellow in the Health and Wellness Lab at the University of Calgary. She is a certified yoga instructor, personal trainer, and group fitness instructor who is committed to helping individuals affected by cancer experience enhanced health and wellness through movement. You can find her on Twitter @AmandaWurz.
Tyla Arnason, is an accomplished yoga therapist with local and national achievements, including being named a Top Ten Yoga Instructor in Calgary. She provides programming that supports those with cancer, care teams, and yoga instructors through her specialized yoga therapy protocols, classes, and trainings. You can find her on Twitter @YoginiTyla .
Dr. Nicole Culos-Reed, PhD, is a Professor, Director of the Health and Wellness Lab and the Thrive Centre. She is passionate about building movement into standard cancer care for all those living with cancer. You can find her on Twitter @NCulosReed or Instagram @activecdnmom.
References:
1) Danhauer SC, Addington EL, Cohen L, et al. Yoga for symptom management in oncology: a review of the evidence base and future directions for research. Cancer. 2019; 125(12):1979-89.
2) Galantino ML, Desai K, Greene L, et al. Impact of yoga on functional outcomes in breast cancer survivors with aromatase inhibitor-associated arthralgias. Integrative Cancer Therapies. 2012; 11(4):313-20.
3) Mazor M, Lee JQ, Peled A, et al. The effect of yoga on arm volume, strength, and range of motion in women at risk for breast cancer-related lymphedema. The Journal of Complementary and Alternative Medicine. 2018; 24(2):154-60.
4) Moadel AB, Shah C, Wylie-Rosett J, et al. Randomized controlled trial of yoga among a multiethnic sample of breast cancer patients: effects on quality of life. Journal of Clinical Oncology. 2007;25(28):4387-95.
5) Culos-Reed SN, Carlson LE, Daroux LM, et al. A pilot study of yoga for breast cancer survivors: physical and psychological benefits. Psychooncology. 2006;15(10):891-97.
6) Denlinger CS, Sanft T, Armenian S, et al. Survivorship. Version 1.2019. NCCN Clinical Practice Guidelines in Oncology. March 14, 2019.
7) Berger AM, Mooney K, Banerjee C, et al. Cancer-related fatigue. Version 1.2019. NCCN Clinical Practice Guidelines in Oncology. March 12, 2019.
8) Riba MB, Donovan KA, Andersen B, et al. Distress management. Version 2.2019. NCCN Clinical Practice Guidelines in Oncology. March 6, 2019.