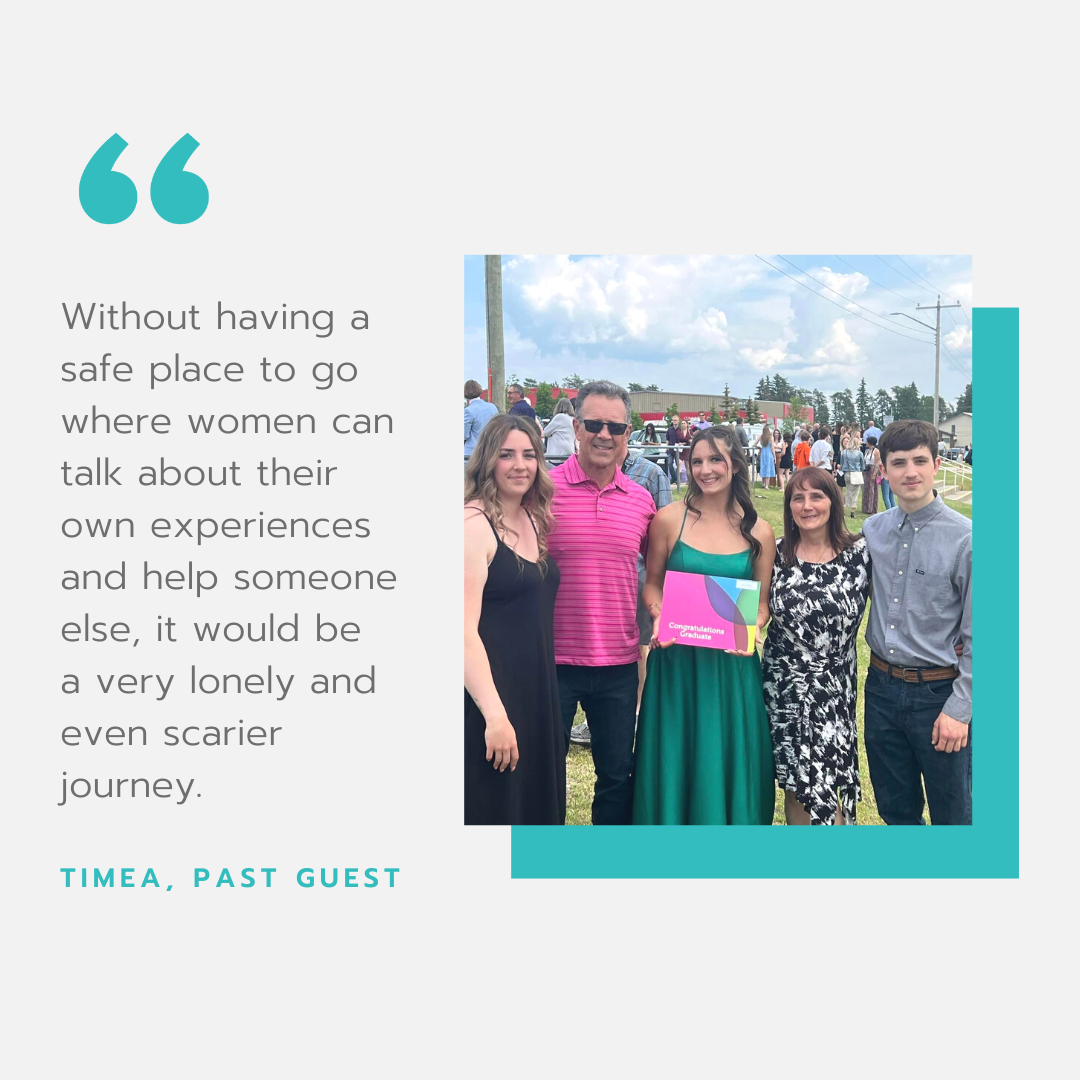 Timea's cancer journey began in December 2013 when she was diagnosed with stage 3 Squamous cell carcinoma in her throat. The very next month, she had to leave home in Whitecourt for seven long weeks of treatment in Edmonton, including chemo once a week and radiation five days a week.
At that time, Timea's children were only in grades two, four and six. Being away from them during treatment was one of the most difficult things she had ever done. "That was the first time I had ever been away from my kids," Timea said. "I think it was even harder on me than on them."
But when multiple people recommended staying at Sorrentino's Compassion House, that was an easy decision to make. "This house was a Godsend," said Timea. "When I learned about Compassion House and came here, I knew this is where I wanted to be. Other places I looked at were so dungeon-like, but this was a home."
Timea was grateful to have her family's support during this difficult time. Her sister-in-law came from Halifax to stay with her at the House for a week, and Timea's mom travelled from Florida to help Timea's husband look after their children.
Some of Timea's favourite memories from her time at the House were making crafts for Valentine's Day, karaoke night, dance night, and a special outing where the ladies went for dinner together. Even the simple things like doing her own laundry and cooking meals in the communal kitchen made life feel slightly more normal.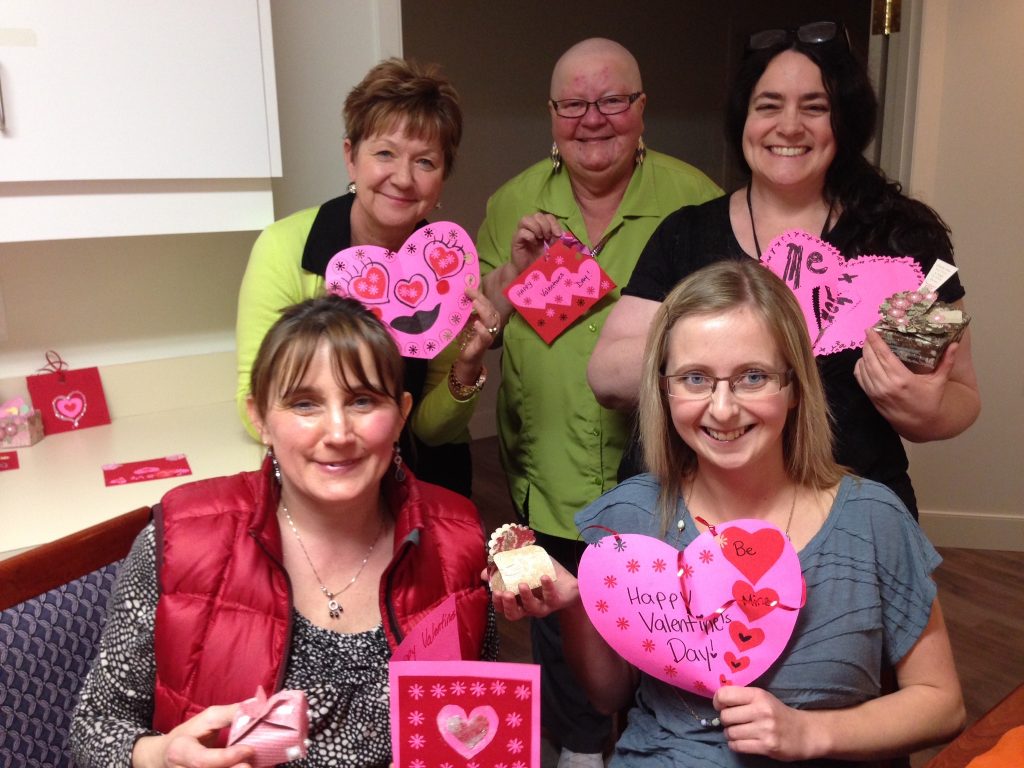 Despite having to be away from her loved ones for so long, Timea never felt alone. The community she found in the House was a huge comfort. "People can sense when you're down or when you just want to give up, and they don't let you. They stay by your side and they encourage you, and it's a huge deal," she said. "For some reason you just open up, and open your heart and say what's on your mind."
This year, Timea returned to the House for six weeks for hyperbaric chamber and oxygen therapy treatments. Radiation had unfortunately slowed down and damaged her salivary glands, causing her teeth to break down to the point where she could no longer eat. The hyperbaric treatments were to prepare Timea for surgery to have her teeth removed, without the risk of breaking her jaw.
After her surgery, Timea found eating to be painful with her new dentures and was feeling down, until one of the other guests offered to share their meal with her. "That was the first meal I ate in a week that I enjoyed." It was small acts of kindness like this that made such a difference during the biggest struggles.
"We encourage each other. It's like a family away from home."
For Timea, the cancer journey has made her reevaluate what's important in life. "This time around, I started journaling," she shared. "I told my husband, 'We are going to make some changes. I'm going to live. You don't know how long you have. I could die tomorrow, and then what?'"
Her goal is to live life to the fullest, reach out to friends more often, and spend more time with her husband and kids. "I used to work a lot, and bring my work home," she said. "That will never happen again. I'm going to put family and myself first, and then whatever fits in."
Timea is also excited to become an Ambassador with our Compassion Network, and looks forward to using her public speaking skills to spread the word about our organization in her community.
"This is such a hard disease for people to go through. It's devastating," she said. "Without having a safe place to go where other women can talk about their own experiences and help someone else, it would be a very lonely and even scarier journey."
"This is a beautiful place. It's not like a hospital setting; it's a home away from home where people actually do care. I appreciate everything this place means to us women who are able to stay here. We are treated with dignity and respect and love. And we feel that."
---