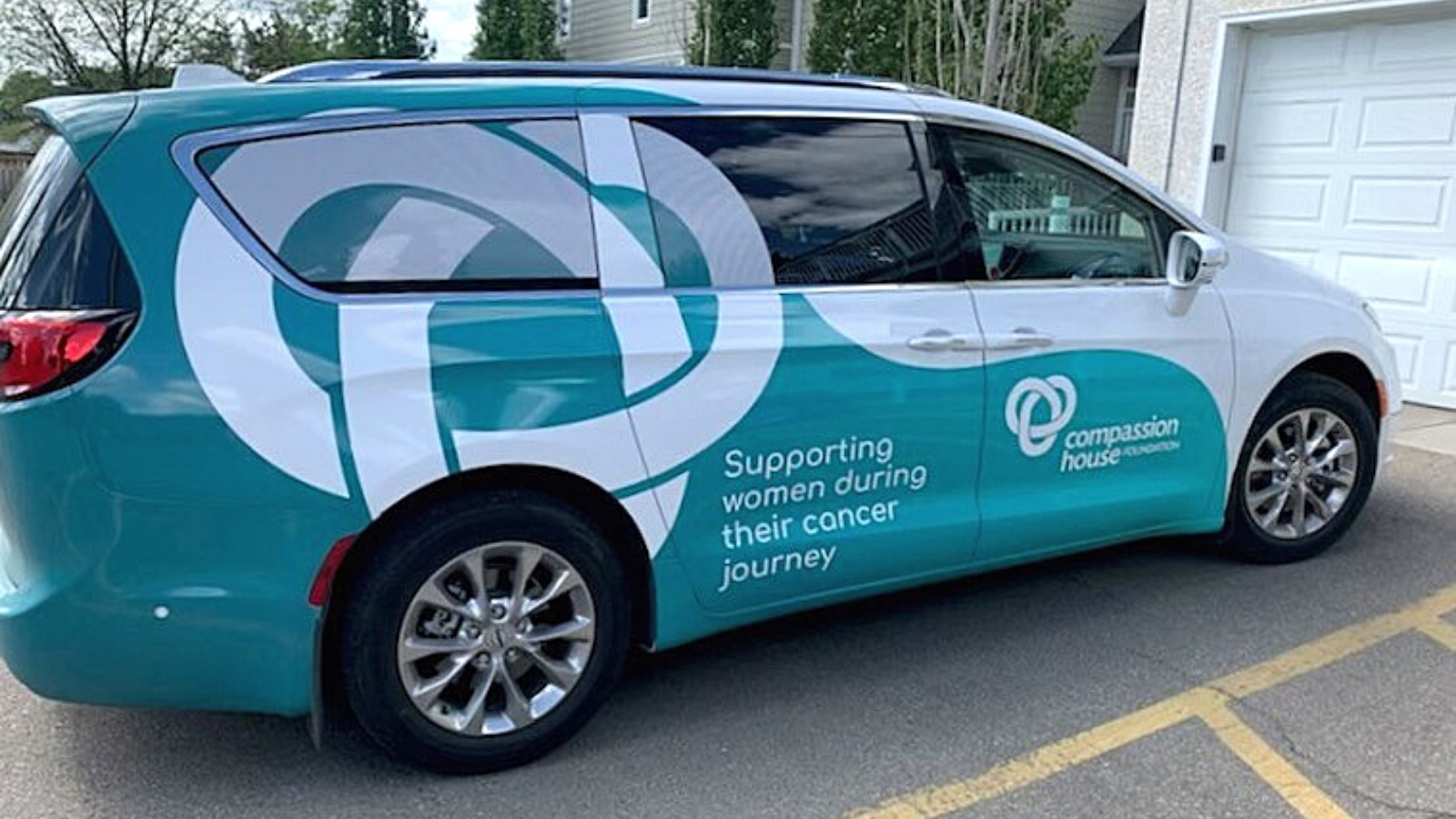 Our new Sorrentino's Compassion House van hit the road in March, providing guests at the House free, safe, and convenient transportation to-and-from cancer treatment once again.
You 'healed our wheels'
For years, we've operated a Sorrentino's Compassion House van to transport guests to-and-from appointments outside of the Cross Cancer Institute (CCI) shuttle service and throughout the city during their stay. Amidst the physical, mental, and financial devastation of a cancer diagnosis, it's a simple service that makes a big difference.
When the CCI had to suspend its shuttle service due to COVID-19, staff and volunteers stepped up to transport guests using our van alone. Our guests came to rely on the van. For many, it was their only means of transportation during their stay.
On January 28, another vehicle hit our van while a volunteer was driving two guests to their appointments. The volunteer and guests were not hurt in the collision, but our van suffered a significant amount of damage and had to be written off.
We turned to the community for help, with a goal to raise $27,000 to "Heal our Wheels." Through community support, we surpassed that goal and raised $35,780 to replace our van.
Thank you Burgess Family
Replacing our Sorrentino's Compassion House van was in large part made possible thanks to the generous $25,000 donation from Liam Burgess and his family, in memory of his late mother, Georgina Burgess, who passed away from cancer in June 2020.
Liam saw our call for donations on social media and, moved by the connection to his own mother's battle with cancer, reached out to help.
'Tomorrow is a new day'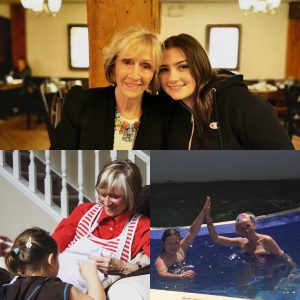 Born and raised in Dublin, Ireland, Georgina was known for staying active, never looking anything less than "ready for the runway," and her learned mix of skill and passion in the kitchen. She was often described as tough and straightforward, but just as much caring, thoughtful, loyal, understanding, and independent.
She was a wife, mother, and eventually grandmother―embodying the title with deep love and ferocious protection―who was an inspiration to all. She passed on many life lessons around love, happiness, work ethic, identity, and respect.
Georgina often stated, "tomorrow is a new day", always finding the good in people and loving unconditionally.
We're close to finishing a special tribute to the Burgess Family in memory of Georgina on the new Sorrentino's Compassion House van wrap, donated in-kind with design by AM/FM Inc. and application by Camp Vinyl.