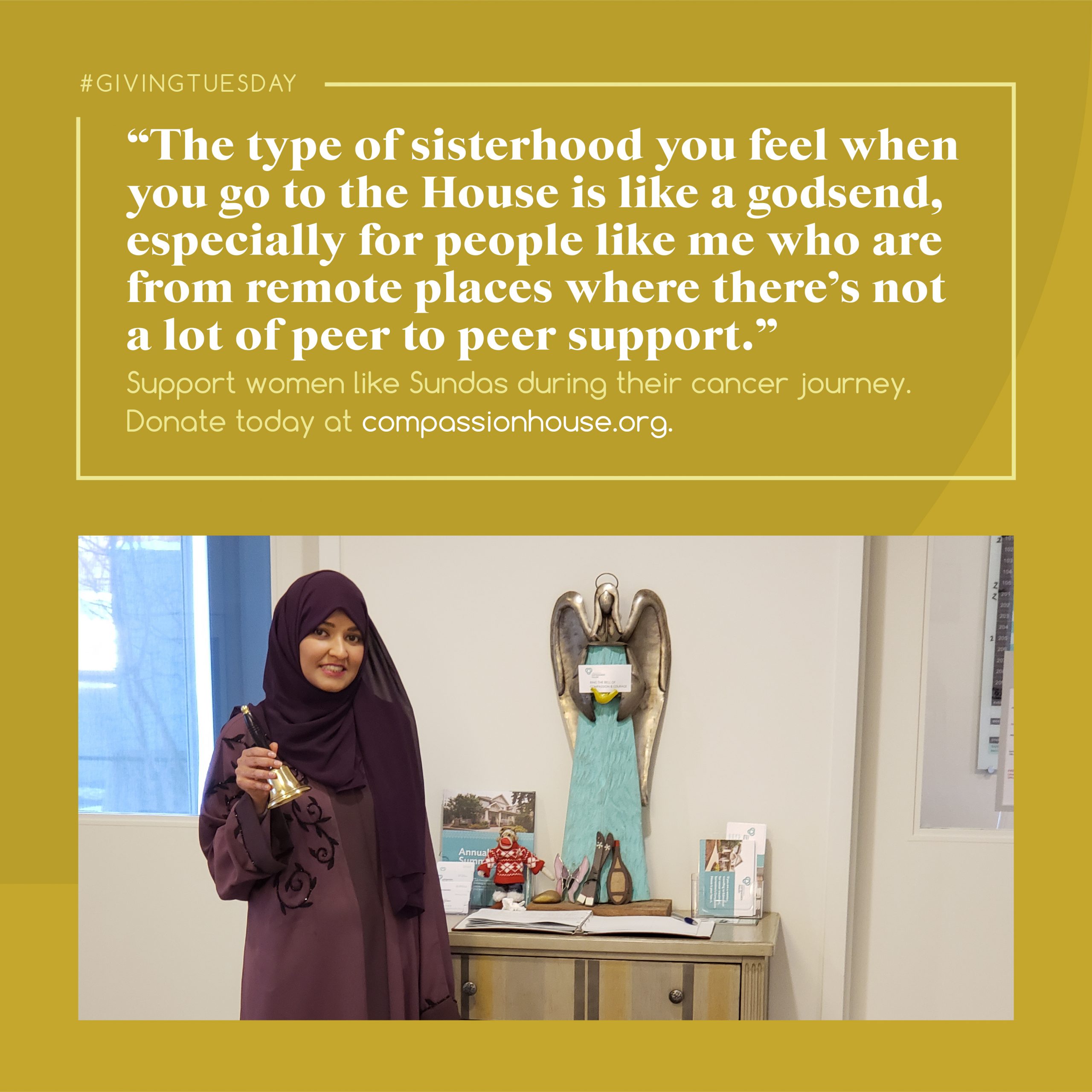 When Sundas first arrived at Sorrentino's Compassion House, she described the feeling as "a breath of fresh air."
"The first night, it was such a sigh of relief," she said. "I was pleasantly surprised at how well the facility is equipped to help women who are going through such a difficult experience."
Sundas was diagnosed with breast cancer in October 2017. Living in Fort McMurray, she found that cancer support and resources were very limited.
"Coming from a small community, I felt really isolated and alone," said Sundas. "It felt like I was the only one going through this disease. I didn't see other people who were like me, especially in the younger demographic. It was a challenging time."
Staying at the House changed everything for Sundas. "Once I went to Sorrentino's Compassion House, I met women who were going through the same thing," she said. "Even though our experiences might not have followed the exact same course, our challenges and fears were similar."
Surrounded by other women who understood exactly what she was going through, Sundas finally felt much less alone in her cancer journey. "The type of sisterhood you feel when you go to the House is like a godsend, especially for people like me who are from remote places where there's not a lot of peer to peer support."
"The other women were so open to discussing their own experiences, showing their scars, and being open about things they might not have felt comfortable discussing outside of the House."
"The House provides an essence of comfort and belonging," said Sundas. "It's a place of love, compassion, and sisterhood."
During her stay, Sundas enjoyed participating in yoga classes and even met a personal trainer who showed her how to incorporate exercise while going through treatment.
Another time, a makeup artist came to the House to give the guests makeovers, showing them how makeup can bring a sense of normalcy while their bodies were going through so many changes.
"Before going through cancer, I didn't realize how much of a physical, mental, and financial burden it imposes on a person who's fighting for their life," Sundas said.
"It's not just like having a cold where after a week you get better and move on with your life," she said. "Going through cancer, it's usually a year or longer that's focused on treatment plans; the next surgery, next chemo, next radiation. It changes you."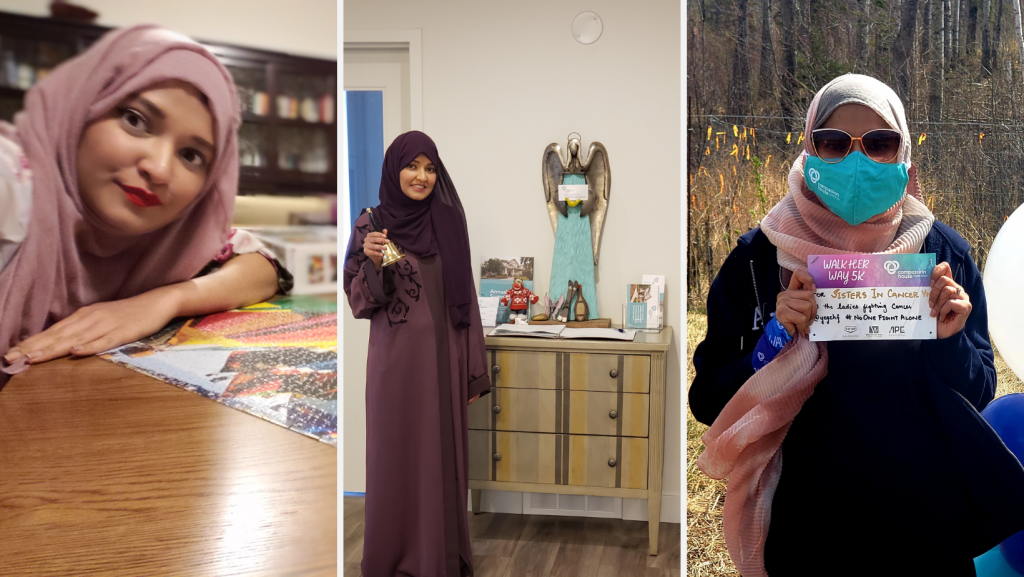 Even after treatment was over, life didn't just go back to 'normal' for Sundas when she returned home. "I thought I would be okay, but I didn't feel happy. I didn't feel like myself."
"Some people lose parts of their bodies, or there's long-term side effects they have to deal with for a number of years. Those things are not laid out to you, and there's a void that's created."
"It took me a while to understand that this is the new me, this is the body I'm working with, so let's give myself the best fighting chance to improve my quality of life and combat any recurrence," she said.
For Sundas, the post-treatment services provided by Compassion House Foundation were essential to her healing.
"Compassion House Foundation has helped me a lot," she said. "They provide information, resources, and awareness on how to deal with certain things that might not be explained in a ten minute call with your oncologist."
Most of all, having a sense of community to lean on made a difference. "Being able to be with your peers and see that you're not the only one going through this makes you feel human again. You're not just a number or an anomaly."
Because of the sisterhood she found at Sorrentino's Compassion House, Sundas was inspired to start a cancer support group in Fort McMurray called Sisters in Cancer YMM.
She established the group in October 2019 during Breast Cancer Awareness Month; the same month she had been diagnosed with breast cancer two years prior. "Peer to peer support was such a phenomenal aspect of my healing that I thought it was something that was needed in my community."
"Unless you have gone through cancer, I don't think anyone can understand the depths of what it means to go through such a traumatic time," said Sundas. "It's something I'm very passionate about and I wanted to give back. I don't want anyone else to feel like they're fighting this alone."
In addition to her support group, Sundas is both an Ambassador and a Board member at Compassion House Foundation, helping spread the word of our mission to her community.
"I've been through a lot in a very short amount of time, but all of this pain should be worth something," said Sundas. "Something good should come from it. This is my good that I'm spreading, and hopefully it will help somebody else."
This GivingTuesday, support women like Sundas by making a gift today: compassionhouse.org/givingtuesday.
---