presented by ATB Financial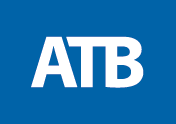 Topic
The Moving Forward Emotionally after Cancer We Can Workshop will provide a social, supportive, and educational setting for participants to safely explore and discuss the complex emotions they experience during their cancer journey. Participants will learn coping strategies to challenge negative thinking patterns, as well as emotional regulation and mindfulness techniques for stress management.
Facilitator


Sarah O'Brien, Registered Provisional Psychologist at Shift Psychological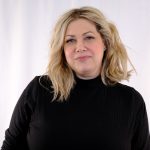 Sarah is a Registered Provisional Psychologist at the Shift Psychological office in Calgary. She has worked in both the mental health and wellbeing field and the medical field, thanks to a background in nursing, before going back to school to become a psychologist. Combined, she has over a decade of experience in these fields. She lives in Calgary with her husband and young son, and she has a passion for helping women of all ages and backgrounds.
Workshop Details
This FREE We Can Workshop will be offered virtually over Zoom at 3 different times to best fit your schedule. The same material will be covered at each session.
Any woman who has experienced cancer, including current and former guests of Sorrentino's Compassion House, are welcome and encouraged to attend. There is a maximum of 20 participants per session.
Outline
Introductions
Session overview
Breakout & group discussions: common emotions and concerns after treatment; how the brain processes intense emotions; distorted thinking patterns
Exercise: identifying how/why feelings show up
Breakout & group discussions: biggest points of stress & stress management; coping mechanisms; emotional regulation and mindfulness techniques
Breakout & group discussions: social and emotional supports
Final discussion: tips for feeling less alone
Summary, takeaways & closing
IMPORTANT: All participants should download this PDF handout on "Cognitive Distortions" to reference throughout the workshop. This handout will also be emailed to participants in advance of their session.
How to Register
Registration for this event is now closed.