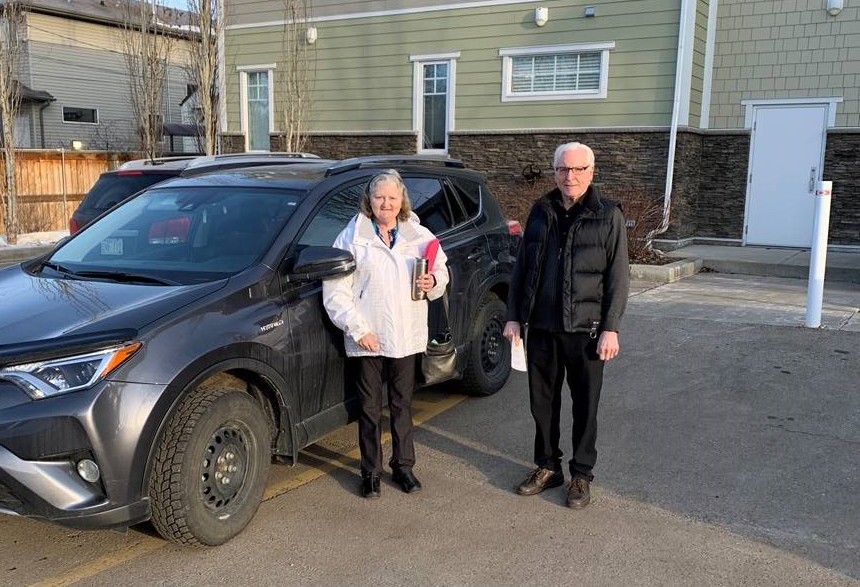 Over the weeks, the impacts of the Coronavirus (COVID-19) have been dramatic and direct. Struggles are widespread, and nonprofit organizations are uniquely vulnerable.
In the words of Alberta's Chief Medical Officer Dr. Hinshaw, "It's by helping one another that we'll overcome COVID-19." We believe in Dr. Hinshaw's sentiment—and believe John serves as a perfect example.
John is the husband of one of our guests currently staying at Sorrentino's Compassion House.
All of our guests travel from outside of Edmonton to stay at the House during their cancer treatment.
To make getting to and from treatment easier, the Cross Cancer Institute provides a free, volunteer-run shuttle service from our House directly to the Cross. However, as COVID-19 escalated, the Cross had to halt its volunteer services, including the shuttle.
So, John stepped up and volunteered to drive guests, allowing them to continue with their treatment schedule without the extra expense and stress of having to use taxis, ride shares, or public transit—all of which are more public-facing and pose a greater risk of contracting COVID-19 to our already immunocompromised guests.
We thank John for his compassion during this difficult time! We're so grateful to him and believe his actions serve as inspiration for how we can all find ways (big or small) to care for our community amidst COVID-19.