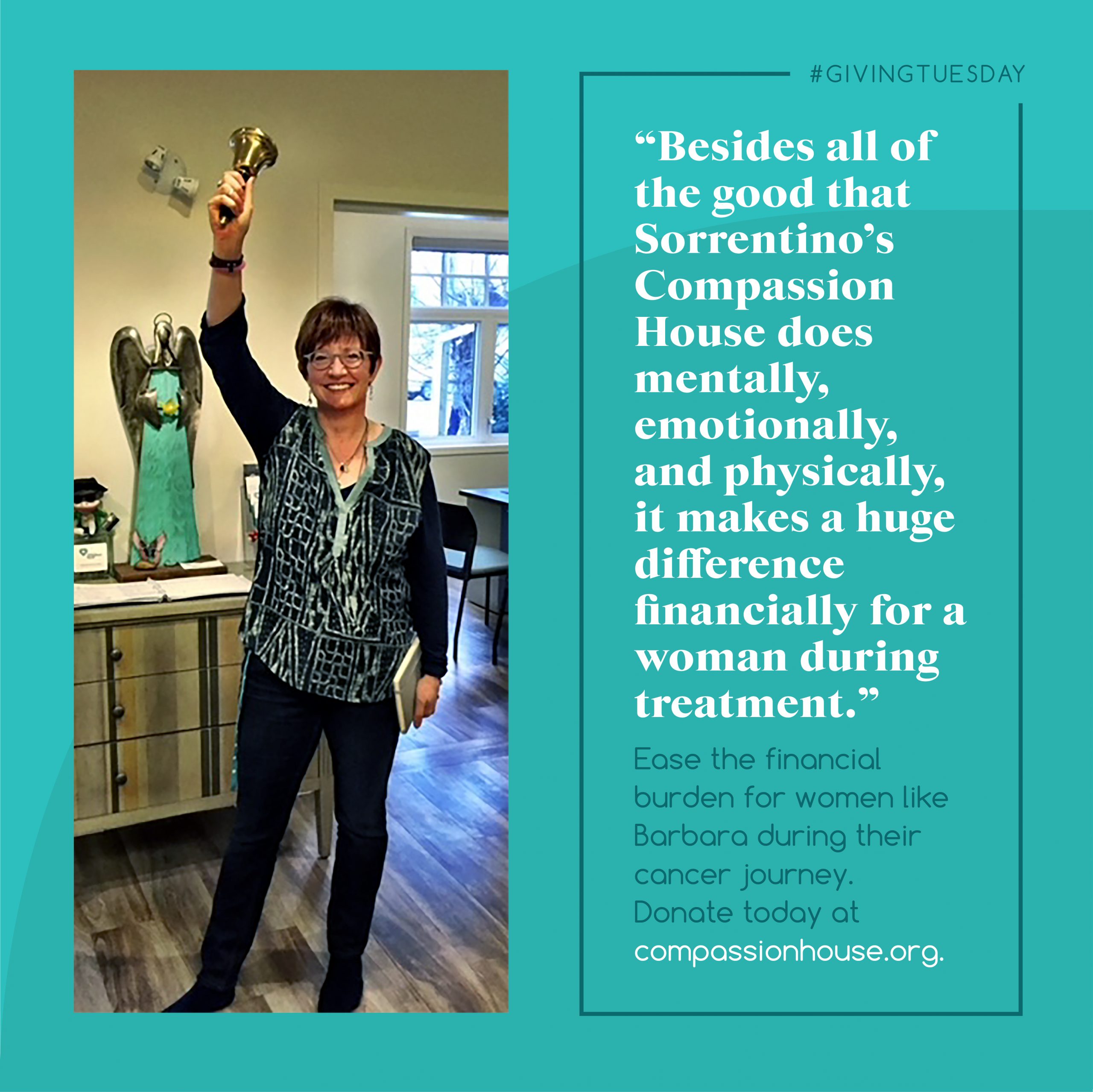 When Barbara noticed a lump on her breast in 2015, she decided to make an appointment with her doctor. After a mammogram followed by a biopsy, she was told what no woman wants to hear: it was breast cancer. "I held myself together in the office but once I was home, I cried," she said.
To cope with the news, Barbara turned to writing, one of her favourite hobbies. "I have a journal with me all the time to write down my thoughts and feelings, so right away I started writing. I knew things were going to be very different from that point on."
Barbara was known as an art teacher at the local high school in Athabasca. After sharing the news with her students and community, she felt supported. "The outpouring of love was just amazing," she said. "It felt like everyone was rallying behind me."
A week later, Barbara had lumpectomy surgery. Next would come chemo for six rounds, and chemo maintenance every third week for a year.
The problem was, Barbara also had a benign growth on her spine which interfered with the nerves in her legs and was very painful. Because of this, she knew travelling back and forth to Edmonton everyday for treatment was not an option.
An aide at her doctor's office told Barbara about Sorrentino's Compassion House; one of their relatives had been a guest and they highly recommended staying there.
When Barbara booked her suite, it was a weight lifted off her shoulders. She would stay at the House for 31 days during radiation treatment.
"It was a very powerful feeling," she said. "It totally changed me and helped me, because there was no way I could have physically done that trip back and forth. Everything was aligned."
At first, Barbara felt a bit anxious about staying in the House with women she didn't know. But as soon as she was welcomed with a warm smile at the door, her worries faded.
She enjoyed not only the privacy and comfort of her suite, but many other rooms the House had to offer. She exercised in the fitness room every day to help relieve stress and signed up for every fitness class available. She also spent plenty of time in the craft room, even hosting an art class for thirteen other guests.
"There were so many wonderful spaces," she said. "They truly thought of everything."
Staying at the House also alleviated some of the financial burden of treatment. "The financial aspect really made a big difference in my life," said Barbara. "It was a huge relief. Besides all of the good that Sorrentino's Compassion House does mentally, emotionally, and physically, it makes a huge difference financially for a woman during treatment."
There were also many community members who made a difference during her stay, including a group of volunteers who came to the House to prepare a dinner for the guests.
Another highlight was receiving free tickets for an Oilers game from a generous donor. "As a hockey fan, I was really excited!"
"I was touched by the generosity of people," she said. "I would sometimes think of those who donated; strangers who didn't know me, but cared about me and gave financially in order to help. That just blew me away."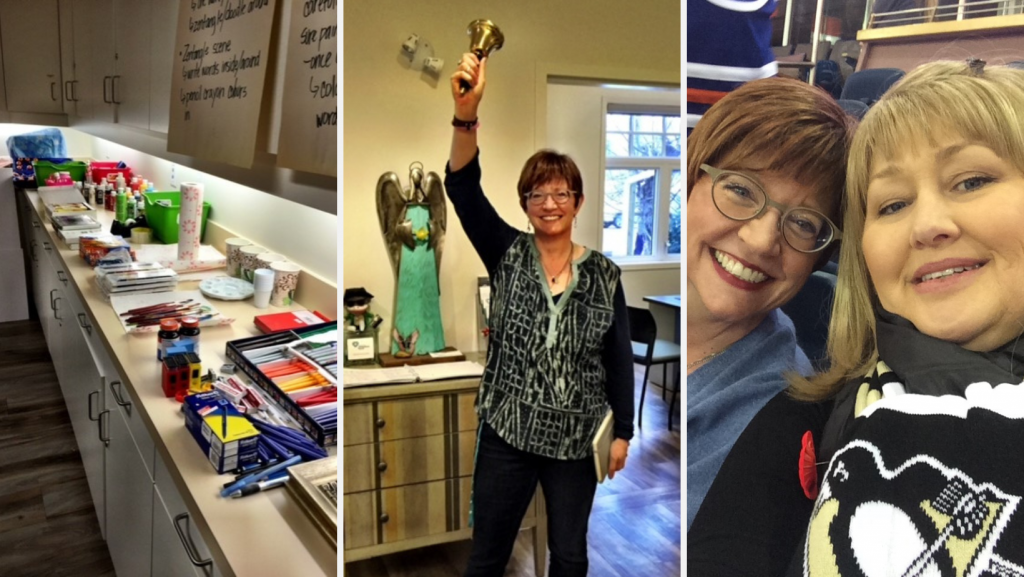 Barbara found strength in numbers through the friendships she made at the House. "You get to know each other in such a deep way that you don't in normal life," she said. "Normal life is very superficial. At Sorrentino's Compassion House, people would share their stories, how cancer had touched them, and how different their lives were."
"We always had home on our minds, but Sorrentino's Compassion House slowly became a home because of the relationships that we started to build," Barbara said. "There was lots of laughter despite it all. It made a difference in my life."
When Barbara returned home, the post-treatment programs offered by Compassion House Foundation helped her as she navigated life after treatment. "My story didn't stop after I left the House and stopped treatment. I fell into a deep depression," she said. "But the We Can Workshops you can join help you learn and become a stronger person on your journey."
Her experience bonding with other women who were also going through the cancer journey inspired Barbara to become an Ambassador at Compassion House Foundation.
"I believe in the power of Compassion House Foundation and what it stands for," said Barbara. "If we can help other women during their journey with cancer be a little lighter and brighter, I'm all for that," she said. "That's my purpose: to help women with cancer in my community."
This GivingTuesday, support women like Barbara by making a gift today: compassionhouse.org/givingtuesday.
---