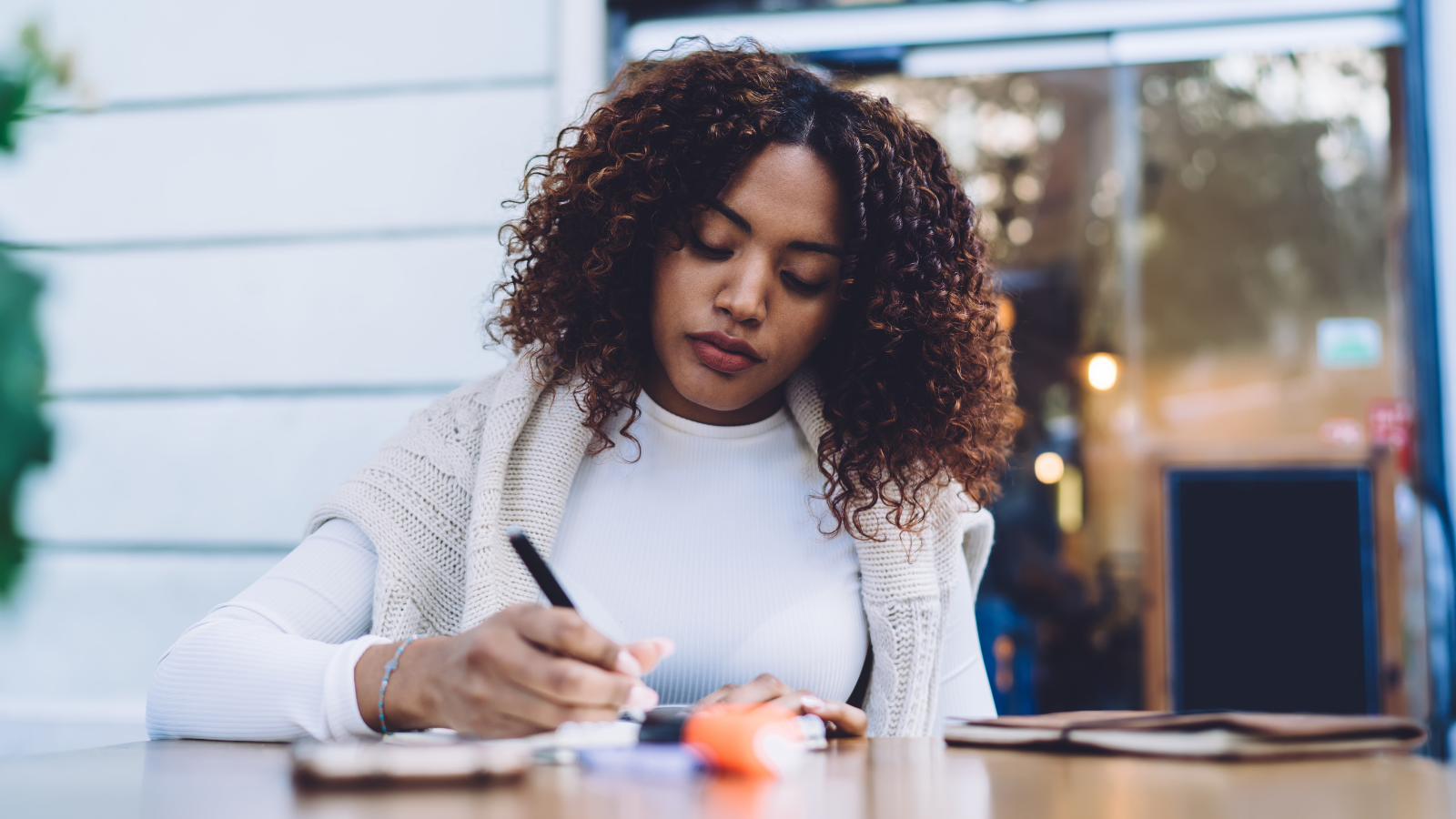 Intro to Art Therapy
With the rise in popularity of adult coloring books in recent years, the benefits of art making have been toted. Many of the books even have titles such as "Art Therapy: An Anti-Stress Coloring Book". And while the books themselves aren't actually art therapy, it is clear that the act of coloring in them has had therapeutic benefits for the millions of people who use them. (Perhaps you are one of them?)
So, what exactly is art therapy? The Canadian Art Therapy Association defines it as combining "the creative process and psychotherapy, facilitating self-exploration and understanding." It differs from an art class in that it takes place within a therapeutic environment, and the goal is to use the art-making process for expression and relaxation instead of being focused on creating a certain product. In short, I like to tell the groups that I lead that it is art that feels good, instead of necessarily being art that looks good.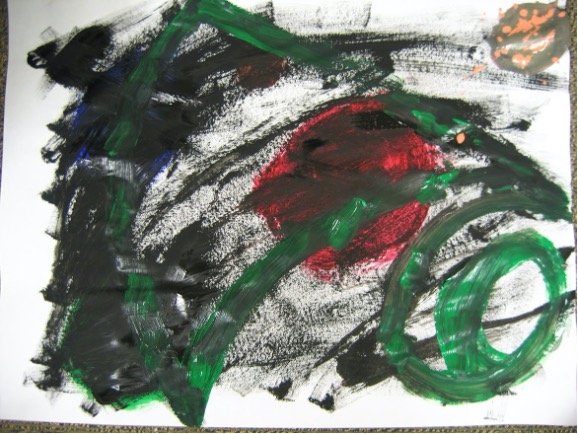 Art Therapy with Cancer Patients
Art therapy is a very effective form of emotional support for cancer patients and their families. There are studies that show that art therapy can improve cancer patients' mood and quality of life; enhance emotional awareness and social connections; reduce distress, anger, helplessness, and even provide a reduction in pain and other symptoms that cancer patients regularly experience. Art can be a healthy place to put the emotion that comes along with a cancer diagnosis; an alternative way of understanding your experience; and a positive distraction.
One participant in the Art Studio Group that I lead described it best when she said this: "I think art therapy takes us into another mental state, to places in the past and the future. Art lets us speak without speaking, meditate with our eyes and hands. Group art therapy lets us be ourselves in community, feel connected when we feel most isolated. Cancer is always stepping into the unknown, no guarantees, stepping on a cliff to nowhere, flying blind, feeling invisible in the world. Art is something you can touch and see and feel and that transports us emotionally. We lay down little bits of ourselves in colour, in lines, with paste and glue and glass mosaics, with all our worries transformed into some new creation we did that day."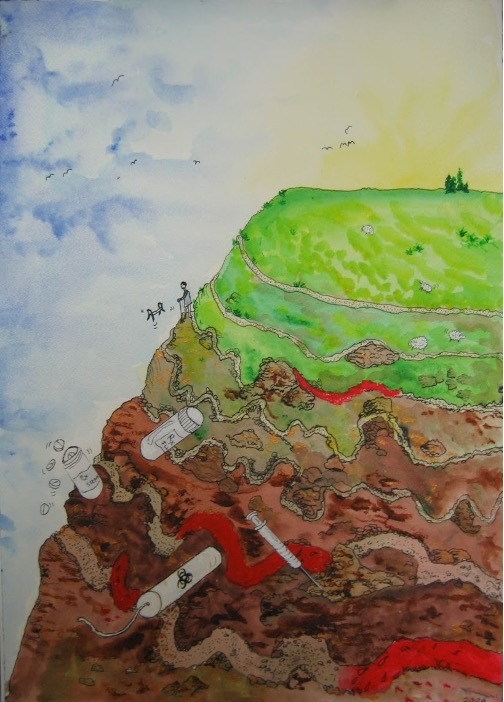 Accessing Art Therapy Services
If you are interested in trying art therapy, check with your local Cancer Centre to see if there are there any offerings in your area. A few other good places to look are:
Wellspring: They lead a number of great art therapy workshops including making mandalas and visual journaling.
CancerChat: There is an online Expressive Arts Group that usually runs a couple of times per year.
Check to see if there are any art therapists available near you (or able to see you from a distance). Here is a directory from the Canadian Art Therapy Association.
How to Start Your Own Art Process
If you aren't able to access art therapy services, fear not! There are still so many benefits in doing art on your own.
For many people, making art becomes a barrier because they think that they are not an artist, or don't have any drawing skills. It helps to let go of this idea and reframe it by wondering instead "what do I do that is creative?" This may be cooking, decorating, sewing, woodworking, gardening, etc. There are so many ways to be creative or do your own art—it doesn't need to be drawing or painting!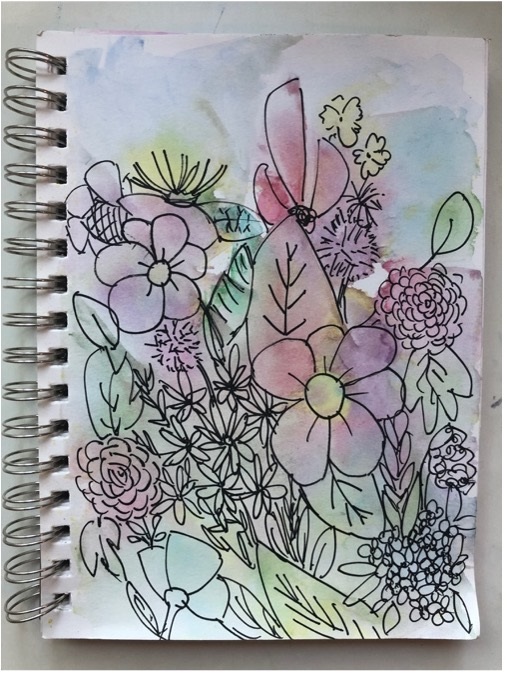 Therapeutic benefits occur when we are in the state of "flow"–engaged in activities that make the time fly by. This is when we are doing our most creative work and feel the best. When do you experience this state of "flow"? Perhaps your answer will guide you to your next creative endeavor.
One simple idea to begin with is knitting or crocheting. This is something that you can do just about anywhere (like in the waiting room) and has been shown to decrease pain, help with memory loss, and provide even more of a mental boost than meditation.
Another idea is to keep a creative journal. This may be something that you use to process your thoughts, draw your surroundings, or add inspiring images to. One recommendation is to turn it into a "Gratitude Journal", where you write or draw a few things that you are grateful for every day. This process can help you reframe your experience and feel better.
Or, perhaps it may be time to revisit your coloring books? For many, a blank page or canvas is intimidating so having an image already laid out for you is a great place to start.
More Ideas
For more ideas on how to get started, check out this article I wrote about "art therapy at home" at the start of the pandemic or this excellent article about how art is good for your health, and tips on how to start an "art habit".
*All artwork is shared with permission from the artists.
---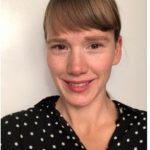 Sara Hankinson is a Registered Canadian Art Therapist working in Vancouver, BC. She wrote her thesis on art therapy in cancer care and began working at BC Cancer in 2010. Here, she primarily leads support groups for young adults and young families with cancer. In 2012, she began leading some online art therapy groups using CancerChat and Skype. In 2021, all of her art therapy groups are online.